Justin's Mock Draft
Possible Cap Casualties - AFC East Edition
Possible Cap Casualties - NFC East Edition
Possible Cap Casualties - AFC North Edition
Possible Cap Casualties - NFC North Edition
Possible Cap Casualties - AFC South Edition
Possible Cap Casualties - NFC South Edition
2014 Projected NFL Salary Cap: $126.3 million
AFC West:
Denver Broncos
2014 Projected Salary Cap: $125.7 million
Projected released players:
Champ Bailey (Team saves $10 million)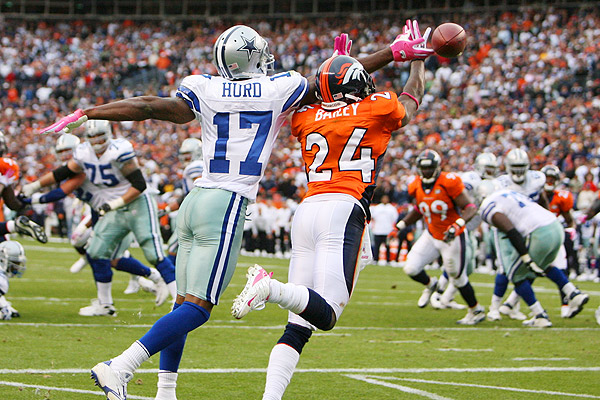 Bailey turns 36 this offseason and his skill has regressed over the past few years. Bailey may be released if he decides not to retire or restructure his contract.
Jacob Tamme ($3 million)
Julius Thomas has emerged as the Broncos top tight end, making Tamme and his salary expendable.
Joel Dreessen ($2.5 million)
Like Tamme, Dreessen essentially lost his job to Julius Thomas. He is coming off of a career-low season and is expendable.
Kansas City Chiefs
2014 Projected Salary Cap: $131.5 million
Projected released players:
Dunta Robinson ($3.3 million)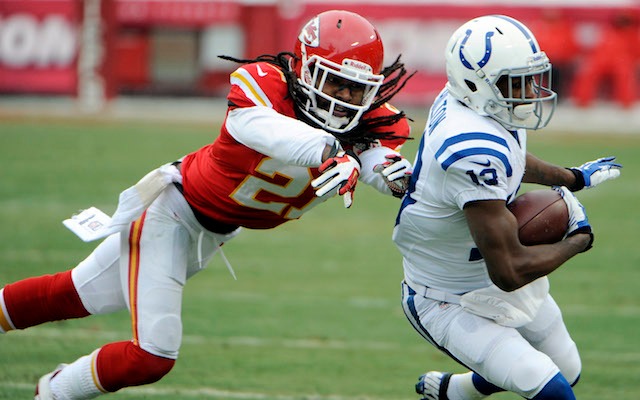 Robinson was disappointing in his first season with the Chiefs. Turning 32 in April, Kansas City will likely cut their losses.
Chase Daniel ($1.4 million)
With cap space a little thin for the Chiefs, the team will need to bring in a cheaper alternative as backup quarterback.
Donnie Avery ($1.4 million)
Another overpaid backup, Kansas City will look to draft a cheaper replacement.
Oakland Raiders
2014 Projected Salary Cap: $58.9 million
Projected released players:
Unlike the Cowboys, Oakland is in a position of power. The team has a lot of money to spend this offseason and not many players who need to be released in order to make cap room.
Trent Edwards ($570 thousand)
With Matt McGloin and Terrelle Pryor splitting time at quarterback last season, Edwards just doesn't fit into the equation, especially if the team is able to find their quarterback of the future this offseason.
San Diego Chargers
2014 Projected Salary Cap: $126.1 million
Projected released players:
Eddie Royal ($4.5 million)
Aside from his penchant for finding the end zone last season, Royal has been less than stellar in San Diego. The Chargers may seek a replacement for him.
Antonio Gates ($2.6 million)
Gates faded down the stretch and failed to register more than 50 receiving yards in any of his final six games. He turns 34 and June and his best playing days are behind him.
Dwight Freeney ($3.1 million)
Freeney turns 34 in two weeks and has seen his sack total decline each year since 2009. In Freeney's first season in San Diego, he last four games before being sidelined for the season with a triceps injury.