Justin's 2014 Mock Draft
Possible Cap Casualties - AFC East Edition
Possible Cap Casualties - NFC East Edition
Possible Cap Casualties - AFC North Edition
Possible Cap Casualties - NFC North Edition
Possible Cap Casualties - AFC South Edition
2014 Projected NFL Salary Cap: $126.3 million
NFC South:
Atlanta Falcons
2014 Projected Salary Cap: $121.2 million
Projected released players:
Tony Gonzalez (Team saves $7 million)
Gonzalez has announced his retirement, so the Falcons will actually receive an extra $8.75 million to spend.
Asante Samuel ($4.2 million)
Samuel's best playing days are behind him. There are already rumors circulating that he will not be in Atlanta next season.
Steven Jackson ($1.8 million)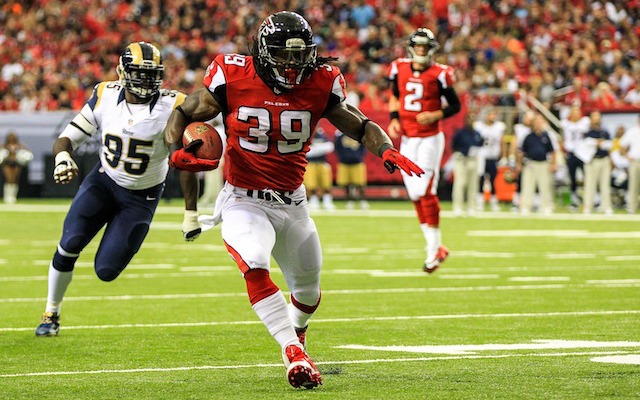 Jackson missed four games last season and had a career-low in yards per carry. Atlanta may look for a younger replacement since Jackson will turn 31 this year.
Carolina Panthers
2014 Projected Salary Cap: $113.7 million
Projected released players:
Carolina is in one of the more unique position in the NFL. Many players on their roster are young and don't command a high salary, while others still have guaranteed money in their contracts and releasing them would actually lose money for the team (DeAngelo Williams). Carolina will make a few minor cuts, but nothing too serious.
Dwan Edwards ($1.4 million)
With the rise of Kawann Short and Star Lotulelei, Edwards is expendable. He also turns 33 in May.
New Orleans Saints
2014 Projected Salary Cap: $140.2 million
Projected released players:
Will Smith ($11.6 million)
Smith missed all of 2013 following a preseason knee injury, but even before then his play has been regressing. He has not had a double-digit sack season since 2009. Smith turns 33 in July.
Roman Harper ($2.2 million)
Harper just turned 31 and was injured for much of 2013. He stand to receive a large salary increase, so the Saints could just move on without him instead.
Jabari Greer ($3.2 million)
Greer is coming off of an ACL injury and turns 32 next month, New Orleans will likely restructure their secondary.
Lance Moore ($2.5 million) Moore turns 31 this offseason and is coming off one of the worst seasons of his career. A cheaper alternative in the draft can be found.
Tampa Bay Buccaneers
2014 Projected Salary Cap: $126.2 million
Projected released players:
Donald Penn ($7.4 million)
Penn has had his share of weight issues and inconsistency at left tackle. With the new regime in place, they will likely rid themselves of Penn's awful contract.
Michael Koenen ($3.3 million)
Koenen finished 26th in net yards and 29th in punts inside the 20. Koenen is paid way too much to not produce.
Gabe Carimi ($1.3 million)
Carimi didn't compete for a starting spot as expected in Tampa Bay. With offensive line coach Bob Bostad officially out of Tampa Bay, the new regime will likely sever ties with him.