1) Kansas City- Luke Joeckel (OT- Texas A&M)

Kansas City has added a QB and some pieces were kept in place. Brandon Albert is back but Winston Justice isn't, making Joeckel a starter on the right side until Albert is gone as well. Joeckel's size, strength and knowledge will surely make him an All-Pro.
2) Jacksonville- Eric Fisher (OT- Central Michigan)

Jacksonville has a lot of work to do, but keeping whoever is under center should be top priority. Fisher has been shooting up draft boards since the senior bowl, and has proved to be a top 5 pick. The Jags are getting a cornerstone and eventual pro bowler.
3) Oakland- Sharif Floyd (DT- Florida)

The Raiders have a glaring hole at defensive tackle. I can be quoted saying I don't like Floyd in the top 10, but with Loteleilei's condition, Floyd secures his spot in the top 5.
4) Philadelphia- Dee Milliner (CB- Alabama)

This pick was a hard one to make two weeks ago, but then the Eagles released two cornerbacks. Milliner has the skills to be lock-down in the NFL, and for a fraction of the cost of Asomugha's salary.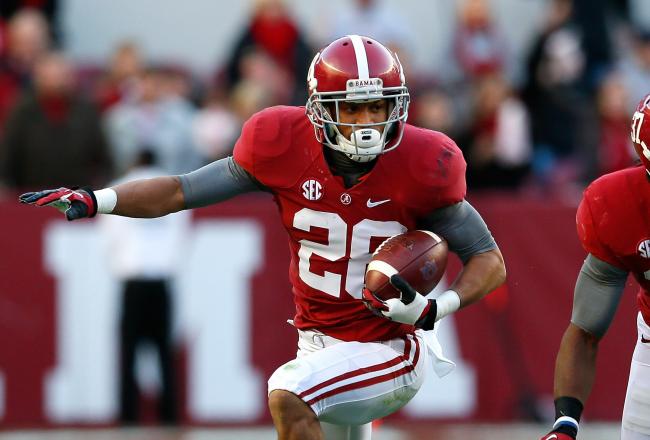 5) Detroit- Ezekiel Ansah (DE- BYU)

Detroit can use this pick to help replace departing defensive ends Kyle Vandenbosch and Cliff Avril. Ansah is a unique talent that can be molded to fit exactly into the Lions' system however they'd like.
6) Cleveland- Barkavious Mingo (DE- LSU)

Another team in desperate need of pass rushers, Mingo will join free-agent signee Paul Kruger in a new 3-4 defense that should see immediate improvement.
7) Arizona- Geno Smith (QB- West Virginia)
I might be the only one sticking to my guns all offseason by keeping Smith here. Arizona is bringing in weapons on offense and would like to get a young player to build chemistry with all them.
8) Buffalo- Matt Barkley (QB- USC)
I would like to note that I've been calling the release of Ryan Fitzpatrick since the day after the Super Bowl. I'm pretty sure NOBODY in Buffalo wants to see Tarvaris Jackson under center week one, so bringing Barkley in here makes sense. Even if he isn't ready to start right away, this is the right pick.
9) New York Jets- Dion Jordan (DE- Oregon)
New York needs help In a lot of areas after making roster cuts. Rex Ryan knows the defense needs to get to the quarterback and won't spend a first round pick on offense. Dion Jordan wowed people at the combine, even though he had a torn labrum. Jordan is the type of dedicated hard worker the Jets need.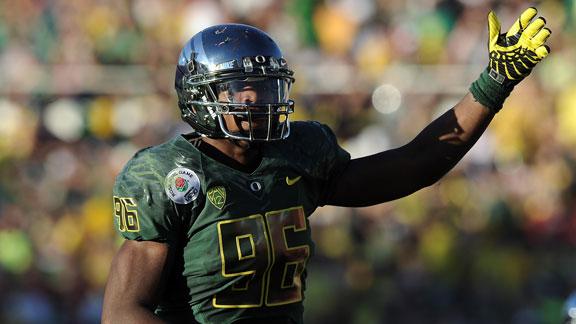 10) Tennessee- Star Loteleilei (DT- Utah)
I could still see Chance Warmack going here, even though the Titans signed Andy Levitre. They do however need help on the D-line as well. Loteleilei is a top 5 talent that dropped due to a heart condition. If the Titans see defensive tackle as a top priority then Loteleilei is a steal.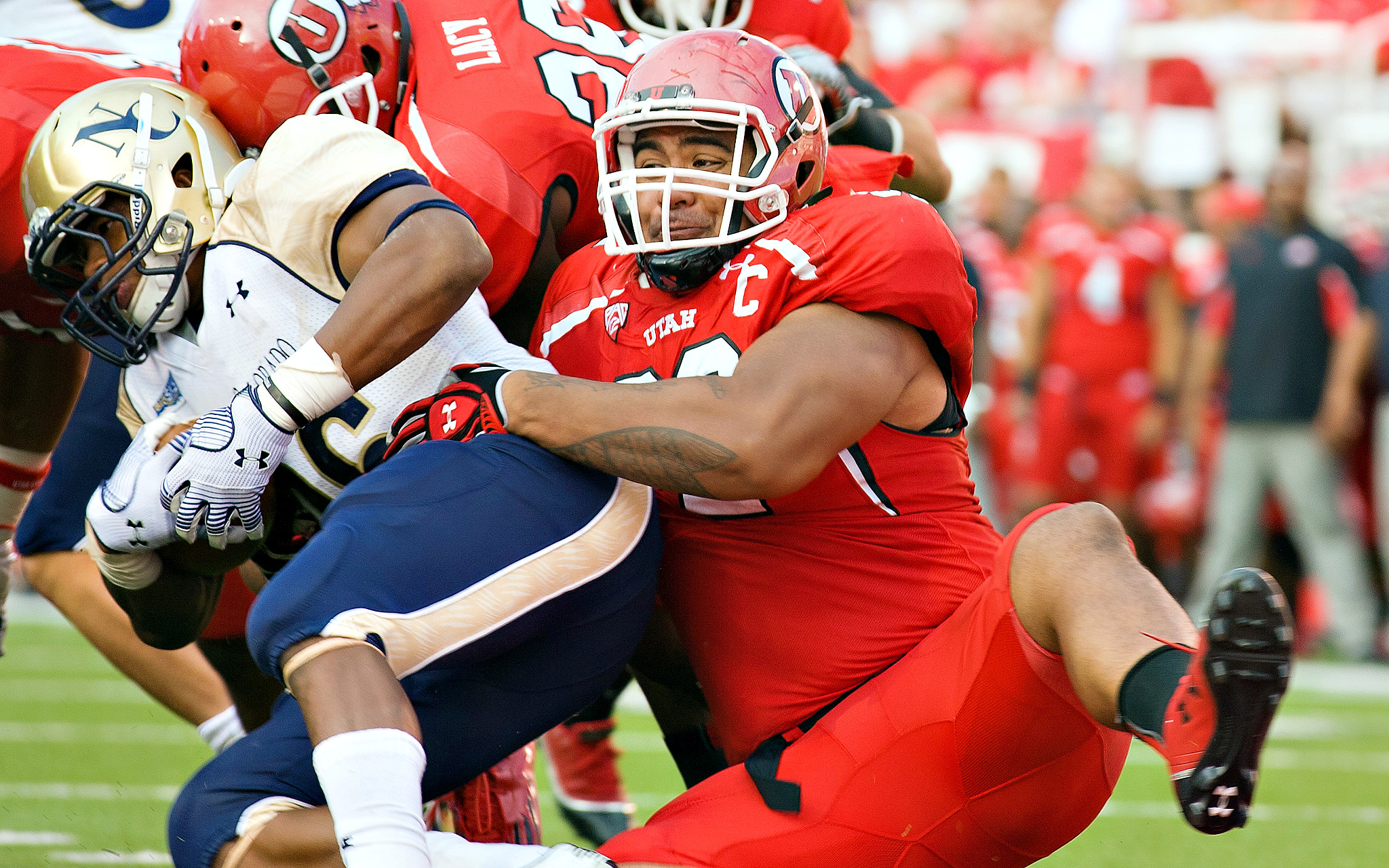 11) San Diego- Lane Johnson (OT- Oklahoma)

The Chargers can do a few things here, all ending with an offensive lineman in the lap. Lane Johnson had a great senior bowl and combine which is why he jumped into the top 10-15. Many experts project him to be better then Eric Fisher, but only time can tell. San Diego will be getting a solid LT in Johnson either way.
12) Miami- Xavier Rhodes (CB- Florida State)



Until this week Miami desperately needed a receiver. Resigning Harline and adding Mike Wallace obviously makes this statement false now. Miami's pass defense is terrible and Xavier Rhodes is the best cornerback available
13) Tampa Bay- Sheldon Richardson (DT- MIssouri)

Tampa Bay will be tied up in rumors regarding Darelle Revis for the next week. For this reason I cannot see them drafting a corner ( if they keep their pick). Richardson will pair up nicely with Gerald McCoy to create a run-stopping nightmare.
14) Carolina- Chance Warmack (OG- Alabama)

I think that Carolina needs to add weapons to Cam Newtons arsenal, but Warmack is too talented to pass up on. He may very well be the best prospect in this years draft. When the dust settles, Carolina may have a Hall-of-Fame player on their hands.
15) New Orleans- Jarvis Jones (OLB- Georgia)

The saints need to re-vamp their linebacking core very badly. Jones is regarded as the best linebacker in the draft, but long term reliability issues stemming from a spinal condition will certainly have him plummeting draft boards. New Orleans cannot pass the oppourtunity up to draft a player of his caliber.
16) St. Louis- Kenny Vaccaro (S- Texas)

Cutting Quentin Mikell was solely based on cap issues, and opens a hole at safety even bigger. Vaccaro is a beast in the secondary. He can play great in pass coverage and adds toughness and grit to a stingy run defense.
17) Pittsburgh- Damontre Moore (DE- Texas A&M)

Pittsburgh needs to get younger on defense, and would like to get help with pass rushing after cutting former defensive POTY James Harrison. Moore's stock is dropping as his character is in question, but this issue will be fixed easily in Pittsburgh.
18) Dallas- Jonathan Cooper (OG- North Carolina)

This is another pick that I have yet to really modify. Cooper is a big bodies lineman who can add weight if needed. Dallas has resigned most of their line, but Cooper will ultimately be a force for any team that gets him.
19) New York Giants- Bjoern Werner (DE- Florida State)

The giants need some help with linebackers, but cannot let Werner slide past them. They've always loved top notch pass rushers, and the Florida State product is just that. The Giants may also trade back into the first round to try and add a top tight end.
20) Chicago- Tyler Eifert (TE- Notre Dame)

Even with the addition of TE Martellus Bennett the Bears may add a tight end. They could use help on the offensive line, but there is no value to any player where they are drafting. Eifert is a more viable receiver then Bennett and will help the offense when on the field.
21) Cincinnati- DJ Fluker (OT- Alabama)

Cincinnati may lose out on Andre Smith to free agency. If that is the case they'll need to find a replacement immediately. Fluker is almost identical to Smith, minus about 50 pounds. Fluker will most likely be a RT early in his career, or be moved to guard.
22) St. Louis- Cordarelle Patterson (WR- Tennessee)

Danny Amendola is out of St. Louis and they need a weapon to take pressure off of newly acquired tight end Jared Cook. Patterson can stretch the field and has soft hands. His speed is deceiving and he can add a dimension to the Rams' offense that they lack.
23) Minnesota- Keenan Allen (WR- California)

Minnesota lost Percy Harvin to Seattle, but gained a first round pick out of it. Using one of their picks on Harvins replacement is a no brainer. Allen can step in and automatically be a great number two receiver for the Vikings.
24) Indianapolis- Desmond Trufant (CB- Washington)

The colts have added some players in free agency to fill some gaps. Adding a corner could help bolster a sub-par defense from last year. Trufant has impressed scouts since the senior bowl and can be a starter for the Colts.
25) Minnesota- Sylvester Williams (DT- North Carolina)

The Vikings will use the pick they received from Seattle to help their aging defensive line. Williams
is a massive tackle and will pair great in the middle as long as he isn't asked to play every down early in his career.
26) Green Bay- Alec Ogletree (LB- Georgia)

Green Bay needs to add a linebacker on the inside who is capable of making plays in run and pass protection. Ogletree is uniquely fast for an inside linebacker and is great in pass coverage. The combination of the two should be a welcome addition in Green Bay.
27) Houston- Tavon Austin (WR- West Virginia)

Houston just cut Kevin Walter and lost James Casey in free agency. To continue to take pressure off Andre Johnson and Arian Foster, they need reliable weapons. Austin is a burner with great hands, and can be moved around in almost any offensive set to create mismatches.
28) Denver- Jesse Williams (DT- Alabama)

Denver needs defensive tackles. Jesse Williams is a hard nosed player and could fit perfectly into Denver's scheme.
29) New England- Jonathan Hankins (DT- Ohio State)

New England needs a young tackle to replace aging Vince Wilfork. Hankins can help by rotating in to spell Wilfork while learning from one of the best in recent memory.
30) Atlanta- Datone Jones (OLB- UCLA)

After making huge moves to free up cap space, Atlanta's pass rush looks weak. Many could argue the Falcons need a running back, but there's no back worth taking before a pass rusher here. They can find John Abraham's replacement by drafting Jones.
31) San Francisco- Jonathan Banks (CB- Mississippi St.)

The Niners have a great defense, but are lacking corners who can compete with all the recently added receivers in the NFC West. Banks is a top 20 talent and is speedy and physical. He can lineup on the outside in press coverage or cover quick slot receivers.
32) Baltimore- Kevin Minter (LB- LSU)

Finding a replacement for Ray Lewis is a big issue for the Ravens, who may also watch Ed Reed walk away like Danelle Ellerby and Paul Kruger did. Minter is a true smash mouth linebacker who would fit great into the system Baltimore has in place.